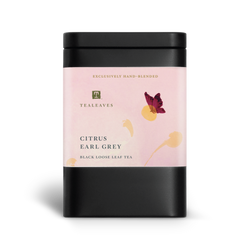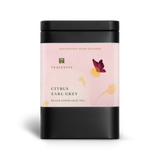 Citrus Earl Grey Retail Tin
Loose Leaf Tea | Black
Order in quantities of 6 units per mastercase.
Blending Notes
AROMA: Hint of citrus
PALATE: Expansive, citrus infusion
PURPOSE: Zesty inspiration
A bright, medium-bodied cup with the aromas of sun-saturated citrus. This mood-boosting citrus tea blend quickly becomes an everyday favorite.
Ingredients
Estate black tea, orange peel, natural bergamot oil, and orange flavor
The spicy rind of bergamot orange gives this citrus tea its striking zest and temperament. Each piquant sip pairs beautifully with decadent desserts and ambrosial confections.