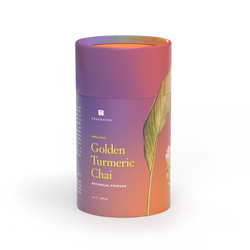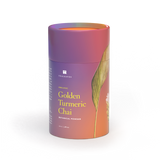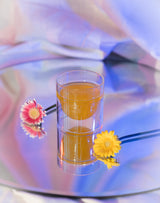 Organic Golden Turmeric Chai
Botanical Powder
Tension-reliever, reinvigorating the body for a restful downtime.
AROMA: Cinnamon
PALATE: Spicy and warming
PURPOSE: Restorative
Organic turmeric, organic Ceylon cinnamon, organic cardamom seed, organic ginger, organic nutmeg
CAFFEINE-FREE 
BLEND NO. 5113
Botanical Illustration Credit: Turmeric illustration from Les liliacées (1805) by Pierre Joseph Redouté (1759-1840). Digitally enhanced by rawpixel.
Sip on this soothing botanical blend to unwind after a long day. Created to calm and cool the most stressed of minds, you can relax knowing that we have done all of the work for you. Blended for optimal health and wellness with yours and the planet's longevity in mind.