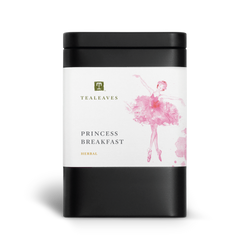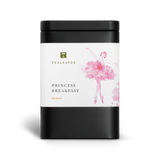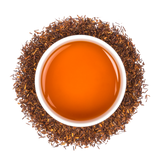 Princess Breakfast Retail Tin
Loose Leaf Tea | Rooibos
Order in quantities of 6 units per mastercase.
Blending Notes
AROMA: Sweet berries
PALATE: Rich, creamy, fruity
PURPOSE: Happily ever after
Strawberries and cream in a cup.
Ingredients
Rooibos, vanilla, and strawberry flavors
Inspired by the tradition of afternoon tea ceremony, this rooibos-based herbal blend allows even the youngest of princesses to indulge in a good cuppa. Pinkies up, without the caffeine.