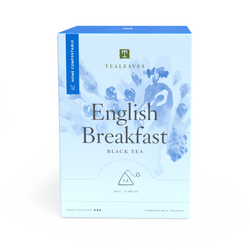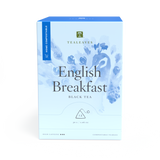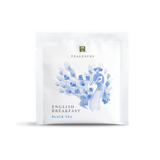 English Breakfast - 12 Count
Classic Teabags | Black
Blending Notes
AROMA: Sweet & biscuity
PALATE: Elegant, bright and brisk
MOOD: Bold
The predominance of bright Keemun in this bold, traditional blend fills you with strength & pluck.
Ingredients
Black tea
When tea replaced ale as the favoured beverage at the breakfast table, it was an unblended China Keemun that was drunk. Blended true to the origin of 'English Breakfast', our connoisseur grade is mostly Keemun with just a hint of Ceylon to sweeten and round out the cup.
Our Classic teabags use a renewable and sustainable material called Polyactic Acid (PLA), made from corn starch. The teabags are fully compostable.
With 10 varietals to choose from, we hope you find peace in a teacup.