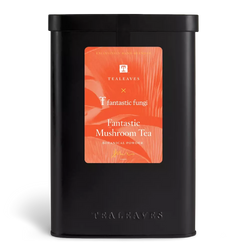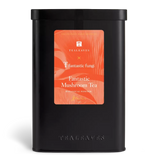 Fantastic Mushroom Tea Wholesale Tin
Botanical Powder
Blending Notes
AROMA: Warming fragrance, slightly earthy
PALATE: Delicate umami, robust spices
PURPOSE: Restore mind, body, & spirit
A limited-edition blend created in partnership with Fantastic Fungi. Each sip is filled with the world's most revered mushrooms, deepening your connection to nature while rejuvenating your mind, body & spirit.
Ingredients
Organic red reishi, organic cordyceps, organic lion's mane, organic ginger, organic turmeric, organic cinnamon, cardamom, clove, and nutmeg
This fantastic foraged mushroom tea is a functional way to incorporate the healing properties of fungi into your wellness routine. Mushrooms have been used for millennia as a holistic healing method; herbal teas and extractions are among the oldest and most traditional ways to consume mushrooms and other therapeutic botanicals.