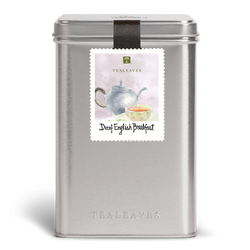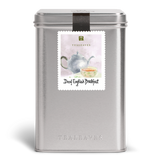 Decaf English Breakfast Wholesale Tin
Loose Leaf Tea | Black
Blending Notes
AROMA: Sweet & biscuity
PALATE: Elegant, bright, brisk
PURPOSE: Seize the day
Perfect for those who want a traditional breakfast tea with reduced caffeine.
Ingredients
Decaf estate black tea
The British have always enjoyed a robust tea to wake themselves up in the morning. In this vein, English Breakfast blends have always consisted of teas that give off a rich flavour and produce a dark, coppery color. This blend provides the traditional strength of the tea characteristic without the added caffeine, using a supercritical C02 decaffeination process.