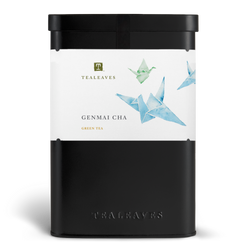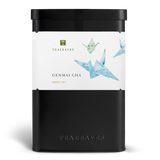 Genmai Cha Wholesale Tin
Loose Leaf Tea | Green
A thousand folds of complexity care. A crate over the seas melds kernel to puffed pleasure. A parallel path arrives at its final destination - Peace.
Blending Notes
AROMA: Toasty & vegetal
PALATE: Exquisite savory notes
PURPOSE: Comforting complexity
Toasted rice, roasted barley, and Japanese green tealeaves - popularly known as "Popcorn Tea".
Ingredients
Estate green tea with puffed rice and roasted barley
Our Master Blender blends Genmai Cha to be light on barley and rice to ensure the underlying palate of the Sencha green tea dominates, with only top notes of barley to complement the green character.