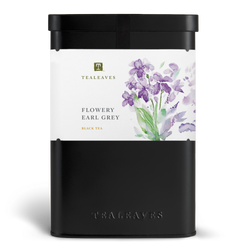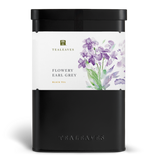 Flowery Earl Grey Wholesale Tin
Loose Leaf Tea | Black
Blending Notes
AROMA: Uplifting, citrus perfume
PALATE: Complex bergamot overtones
PURPOSE: Uplifting joy
A cup of liquid sunshine.
Ingredients
Black tea, natural bergamot oil, cornflower petals
Bergamot oil comes from a small citrus fruit grown in Italy (first press and cold pressed), lending its distinctive aroma to this traditional estate black tea. As our Master Blender only uses the highest quality ingredients in our Earl Grey's, they posses a naturally-occurring quality that tend to uplift any mood.