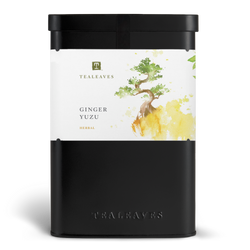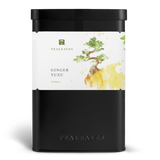 Ginger Yuzu Wholesale Tin
Loose Leaf Tea | Herbal
Blending Notes
AROMA: Citrusy & stimulating
PALATE: Spicy & invigorating
PURPOSE: Gain balance
A staple in the confucian diet, ginger is consumed for health & wellness. The citrus character of yuzu brightens this herbaceous herbal.
Ingredients
Ginger root, orange peel, and natural citrus flavor
The tart, fragrant notes of yuzu complement the spicy warmth of ginger root in this herbal blend. Grown in Japan, yuzu is rarely eaten as a fresh fruit, but its zest is a favorite for garnishing and flavoring purposes. The fragrance profile brings to mind notes of grapefruit, mandarin, and lime.