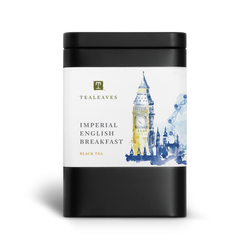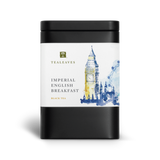 Imperial English Breakfast Retail Tin
Loose Leaf Tea | Black
Order in quantities of 6 units per mastercase.
Blending Notes
AROMA: Sweet & biscuity
PALATE: Elegant, refined brightness
PURPOSE: Regal poise
Blended true to the origin of English Breakfast - biscuity Keemun and bright Ceylon.
Ingredients
High elevation black tea
Thousands of hours of innovation and our Master Blenders' time have gone into making the most basic of all teas into this artisan-blended Imperial English Breakfast. We seek to blend a connoisseur experience - made with great passion in small batches. The result is an intensely flavoured black tea that is full-bodied, complex, and elegant.