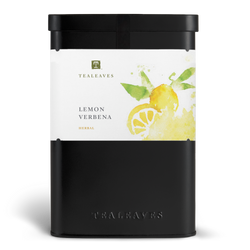 Lemon Verbena Wholesale Tin
Loose Leaf Tea | Herbal
Blending Notes
AROMA: Vigorous citrus
PALATE: Bright, slightly sweet herb
PURPOSE: Invigorate mind & body
Discover the joys of simple bliss in a teacup. Slip into sweet lemon-drop daydreams, memories of care-free summer afternoons.
Ingredients
Lemon verbena, lemongrass, natural lemon flavor, orange peels
Lemon verbena has long been known as a folk-medicine remedy and is often associated with divine forces. Indigenous to Argentina and Peru, verveine (lemon verbena) was brought to Europe by Spanish explorers in the 17th century. It is harvested in full bloom, in the beginning of the summer (2nd flush) season.