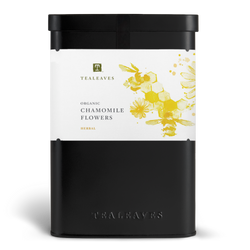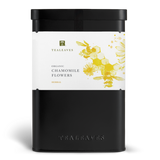 Organic Chamomile Flowers Wholesale Tin
Loose Leaf Tea | Herbal
Blending Notes
AROMA: Soft & herbaceous
PALATE: Apple-like elegance
PURPOSE: Calm the body & mind
Apple-fragrant, golden chamomile blossoms infuse to a tranquil and calming honey-colored cup.
Ingredients
Organic chamomile flowers
Chamomile is also known as Matricaria chamomilla or Anthemis nobilis. Probably the most popular herbal tea, Chamomile has a long history in folk medicine, dating back to ancient Egypt when it was used to treat malaria. Medieval Germans drank Chamomile tea to relieve indigestion. Chamomile has an apple-like floral taste, a sweet fragrance, and makes a gentle sedative.