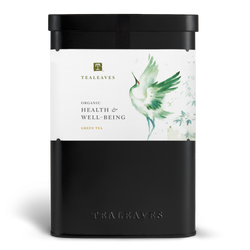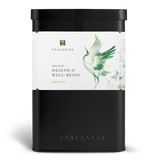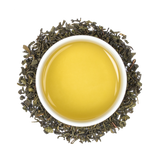 Organic Health & Well-Being Wholesale Tin
Loose Leaf Tea | Green
Blending Notes
AROMA: Subtle hint of green
PALATE: Vegetal, toasty complexity
PURPOSE: Daily antioxidant boost
Refreshing with a clean finish, a nuanced, exquisitely balanced green tea perfect for day to day.
Ingredients
Organic estate grade green tea
Our Blenders meticulously procure and blend out up to seven China Anhui tea garden harvests, using 1st flush (spring) Young Hyson teas. Known as "Flourishing Spring" or "Yu Chin Cha," this organic green tea is selected from Chun Mee (small, twisted leaf) with a small percentage of Foong Mee (larger, curly leaf).