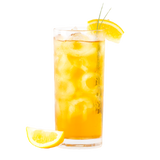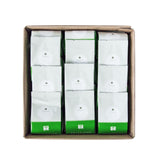 Lemongrass Lemon Wholesale Case
Loose Leaf Iced Tea | Black
Each case contains 36 pouches of loose leaf iced tea (120g each). Each pouch makes 3 gallons.
Blending Notes
AROMA: Pungent and citrusy
PALATE: Brisk and lemony
Ingredients
Black tea, lemongrass, lemon zest, natural lemon flavor
This blend lends itself well to both sweetened and unsweetened iced teas. As with all our iced teas, it is great served alone, or with alcohol.
Serving suggestion: serve with slices of fresh citrus fruits, kiwis, peaches, or melons, and a sprig of fresh mint.
This tea is a zestier, sharper alternative to our Basic Black Iced Tea. Lemongrass Lemon lends itself well to making a Long Island Iced Tea, or Southern Iced Tea.