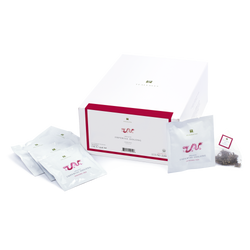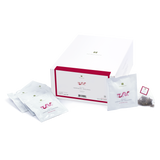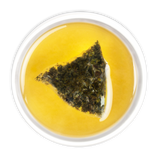 Organic Imperial Oolong - 50 Count
Signature Teabags | Oolong
Blending Notes
AROMA: Golden orchid, floral
PALATE: Mild, exquisite warm notes
MOOD: Sophisticated
Celebrating only the finest estate leaves. Hand-picked at dawn when flavor is at its peak.
Pantone Collaboration
A symbol of noble strength and imperial power, the Dragon is the muse of Organic Imperial Oolong. TEALEAVES x Pantone Color Institute™ brought the dragon to life through color with PANTONE 1945 C.
Ingredients
Organic imperial oolong
The tea gardens in this region were originally brought to Taiwan by scholar Lin Fong Chi from Wuyi, Fujian province in the 18th century. Reflecting our internal belief that oolongs should be of lower fermentation (greener), this oolong undergoes a short fermentation to refine the flavour and orchid character. Grown at 800 m elevation, the Tung Ting region is usually covered by fog and clouds which facilitates concentration of flavor.
"Elegant, cultivated, rich and refined, this deep red tone conveys luxury, power and tradition."
- Laurie Pressman | Vice-President, Pantone Color Institute™
To evoke the ethos of Organic Imperial Oolong, TEALEAVES and Pantone Color Institute™ conducted an Exploration in TEA + COLOR + MOOD.
To complete the experience, Pantone Color Institute™ selected a color that would elicit the mood and champion the muse.
MOOD: Sophisticated
MUSE: The Dragon
COLOR: PANTONE 1945 C
Immerse yourself at PaletteForYourPalate.com.