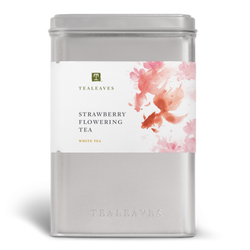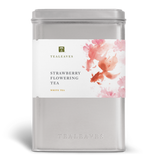 Strawberry Flowering Tea Wholesale Tin
White Flowering Tea Ball
Blending Notes
AROMA: Sweet, light liquoring
PALATE: Fruity & vibrant
PURPOSE: Delight in sweet moments
Bring good luck to your cup - these hand-sewn strawberry tea blossoms slowly unfurl when immersed in hot water.
Ingredients
Hand-sewn white tea blossoms with natural strawberry flavor
Opening up to a flower when immersed in hot water, these hand-sewn tea blossoms are an ancient tradition from the Yunnan province, and are said to bring good fortune and luck to the tea drinker. Hand scented with the essence of ripe strawberries.